Seguimos en plena temporada de premios. A los Golden Globes se sumaron ahora los Screen Actors Guild Awards 2017, premios del sindicato de actores que son entregados a sus pares.
Dentro de los ganadores destacan los elencos de Stranger Things y el de Orange Is The New Black. Mientras que The Crown se lleva dos galardones en las categorías de Mejor actor y Mejor Actriz en drama. En miniserie y TV Movie los grandes ganadores fueron Sarah Paulson por American Crime Story y Bryan Cranston por su rol en la película de HBO All the Way.
La gala hizo un homenaje a Lily Tomlin (Grace & Frankie), quien fue reconocida con el trofeo SAG Life Achievement Award. Este reconocimiento ya ha recibido en el pasado Carol Burnett (2016) y Debbie Reynolds (2015).
Te dejamos con la lista completa de ganadores en series (destacados en naranjo):
DRAMA
Mejor elenco en un drama de TV
The Crown
Downton Abbey
Game of Thrones
Stranger Things
Westworld
Mejor actor en un drama de TV
Sterling K. Brown – This Is Us
Peter dinklage _ Game of Thrones
John Lithgow – The Crown
Rami Malek – Mr. Robot
Kevin Spacey – House of Cards
Mejor actriz en un drama de TV
Millie Bobby Brown – Stranger Things
Claire Foy – The Crown
Thandie Newton – Westworld
Winona Ryder – Stranger Things
Robin Wright – House of Cards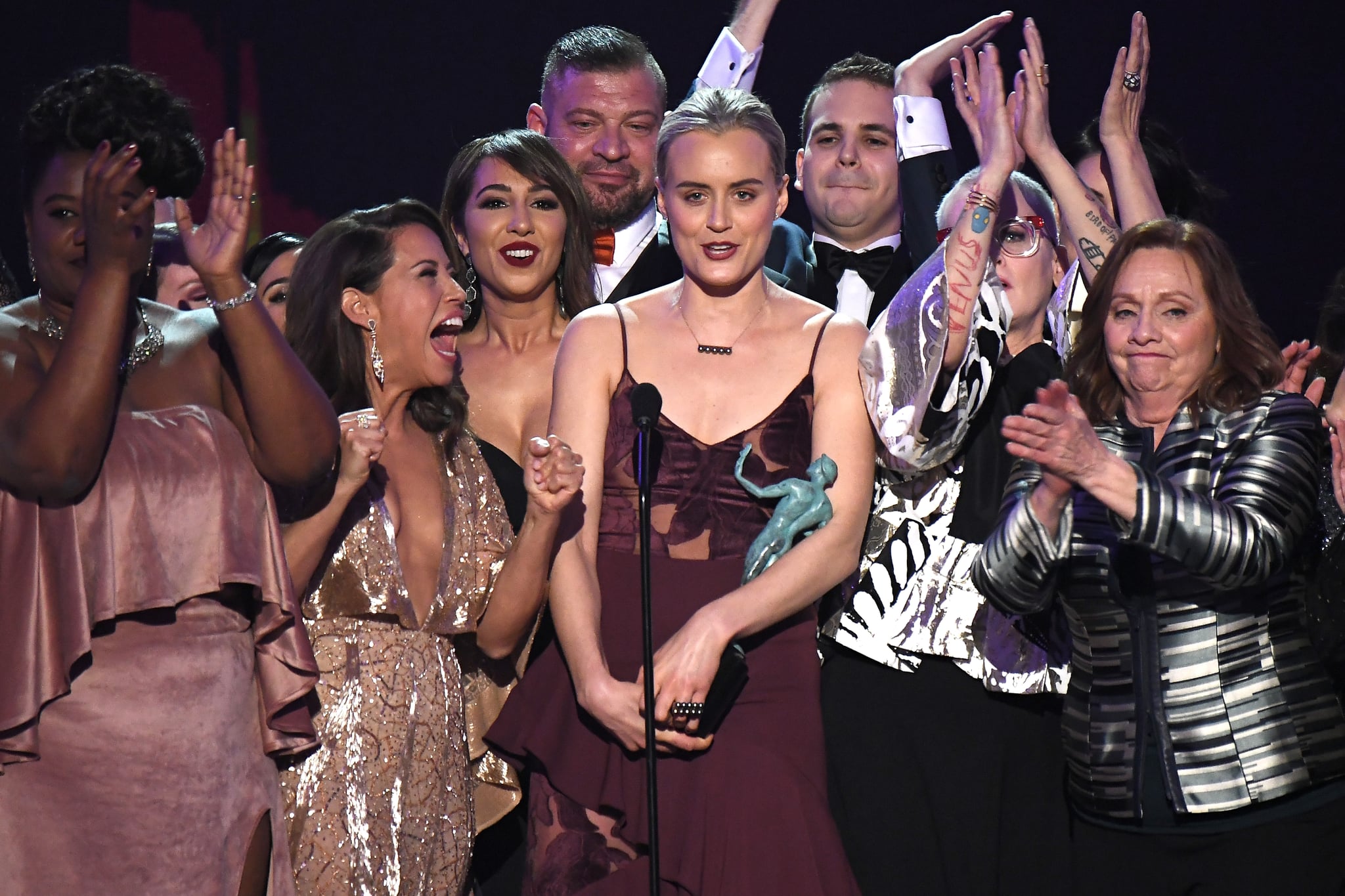 COMEDIA
Mejor elenco en una serie de comedia
The Big Bang Theory
Blackish
Modern Family
Orange is the New Black
Veep
Mejor actor en una comedia de TV
Anthony Anderson – Black-ish
Titus Burgess – Unbreakable Kimmy Schmidt
Ty Burrell – Modern Family
William H. Macy – Shameless
Jeffrey Tambor – Transparent
Mejor actriz en una comedia de TV
Uzo Aduba – Orange is the New Black
Jane Fonda – Grace and Frankie
Ellie Kemper – Unbreakable Kimmy Schmidt
Julia Louis Dreyfus – Veep
Lily Tomlin – Grace and Frankie
MINISERIE O PELÍCULA PARA TV
Mejor actor en serie de edición limitada o película para TV
Riz Ahmed – The Night Of
Sterling K. Brown – People v. O.J. Simpson: American Crime Story
Bryan Cranston – All the Way
John Turturro – The Night Of
Courtney B. Vance – People v O.J. Simpson: American Crime Story
Mejor actriz en serie de edición limitada o película para TV
Bryce Dallas Howard – Black Mirror
Felicity Huffman – American Crime
Audra MacDonald – Lady Day at Emerson's Bar & Grill
Sarah Paulson – The People v. O.J. Simpson: American Crime Story
Kerry Washington – Confirmation